Speedgrip Chuck Company
2000 Industrial Parkway
Elkhart, IN 46516 US
Special Features & Coatings
Chamfer & Steps
Collets can be chamfered or stepped to provide part and/or tool clearance.

Tapered
Collet OD or grip area can be tapered up to 7 degrees to match part and hold effectively.

Splined
Tooth configuration can be ground on the OD or in the ID for gripping the pitch diameter of the part.
Coatings
Various coatings can be applied to grip area or entire part for enhanced grip, wear, corrosion resistance, and non-markings of finished grip area.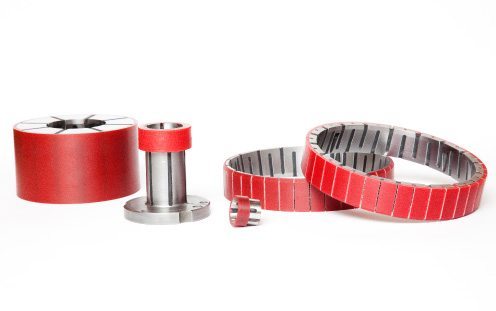 A Message from Speedgrip Chuck Company
As Seen In Modern Machine Shop
Speedgrip Chuck Co. Appoints New Sales Representatives
In the face of retiring sales reps, the company has announced two new representatives covering the territories of Indiana, Michigan and Ontario.
External Collet Chuck Resists Centrifugal Force
IMTS 2018: Speedgrip's robust external collet chuck can be used for first operations and will prove to be ideal for second and subsequent operations.
Multi-Grip Collet Reduces Cycle Times, Increases Rigidity
IMTS 2018: Speedgrip's multi-grip collet is capable of gripping multiple bores simultaneously for parts that are turned, faced or bored.
Actuators, Hydraulic & Pneumatic
Arbors, Expandable Workholding
Chuck Jaws & Collets
Chucks, Collet Type (for Workholding)
Chucks, Diaphragm
Chucks, Gear
Chucks, Precision
Chucks, Self-Contained
Chucks, Special
Collets for Workholding
Mandrels
Workholding, Custom
Trade Names
Cameron Hydraulic Chucks & Arbors
Cameron Sabertooth Mandrels
Madison Face Driver
Speedgrip Chuck Company