Horizontal Machining Centers (HMCs)
A horizontal machining center (HMC) is a machining center with its spindle in a horizontal orientation. This machining center design favors uninterrupted production work. One reason for this is that the horizontal orientation encourages chips to fall away, so they don't have to be cleared from the table. More significantly, the horizontal design allows a two-pallet workchanger to be incorporated into a space-efficient machine. To save time, work can be loaded on one pallet of an horizontal machining center while machining occurs on the other pallet.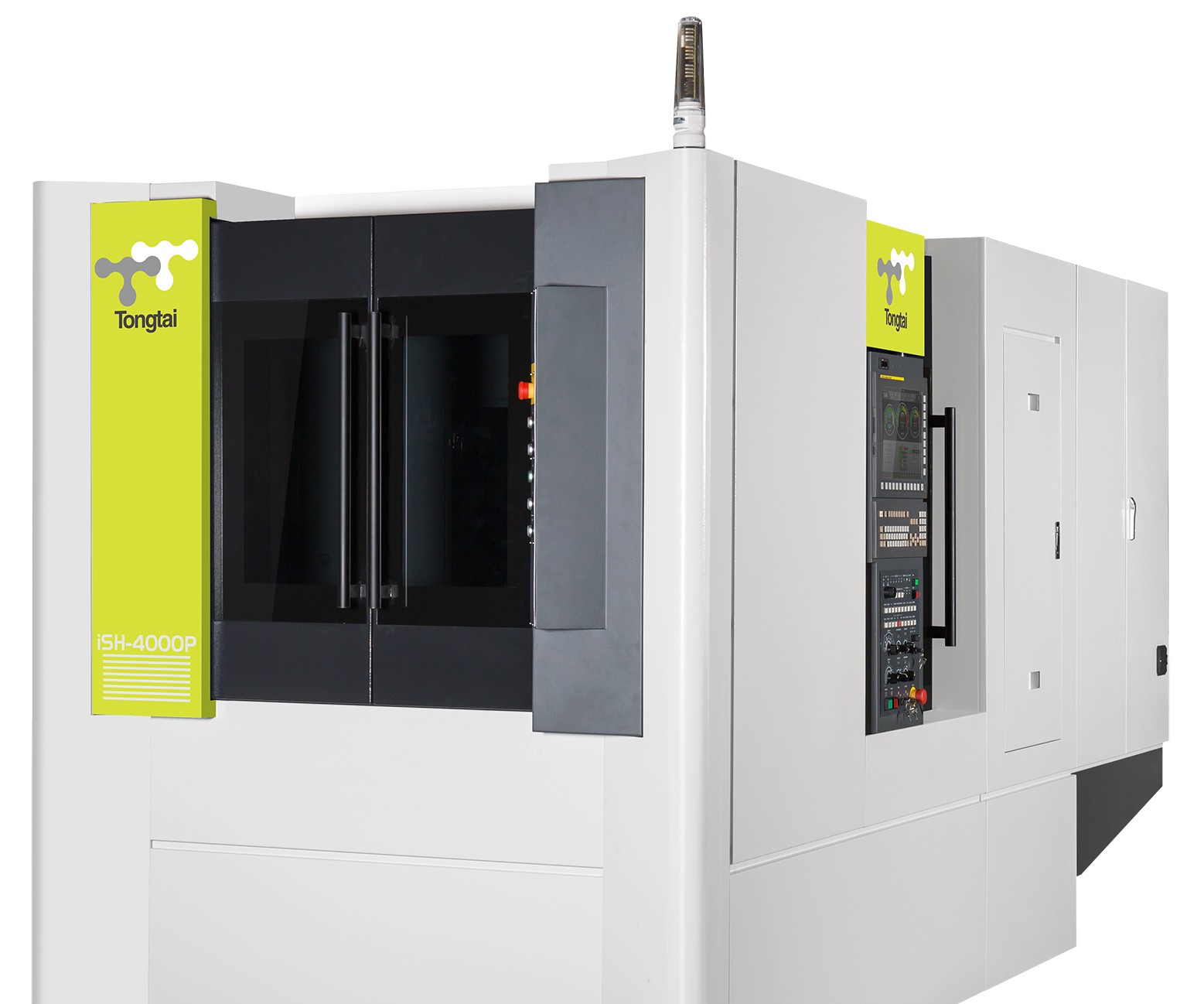 After watching a machinist take four hours to set up a part on a VMC, Dan Olsen of Mach Machine knew he had a problem. The solution seemed clear: horizontal machining. The automation system wasn't expected; but the novelty was well worth it before long.
Find Related Suppliers
Search and find related suppliers of Horizontal Machining Centers (HMCs)
New Product Announcements

EMO 2019: Schwäbische Werkzeugmaschinen's BA 322i is designed as an independent cell.
---
---
---